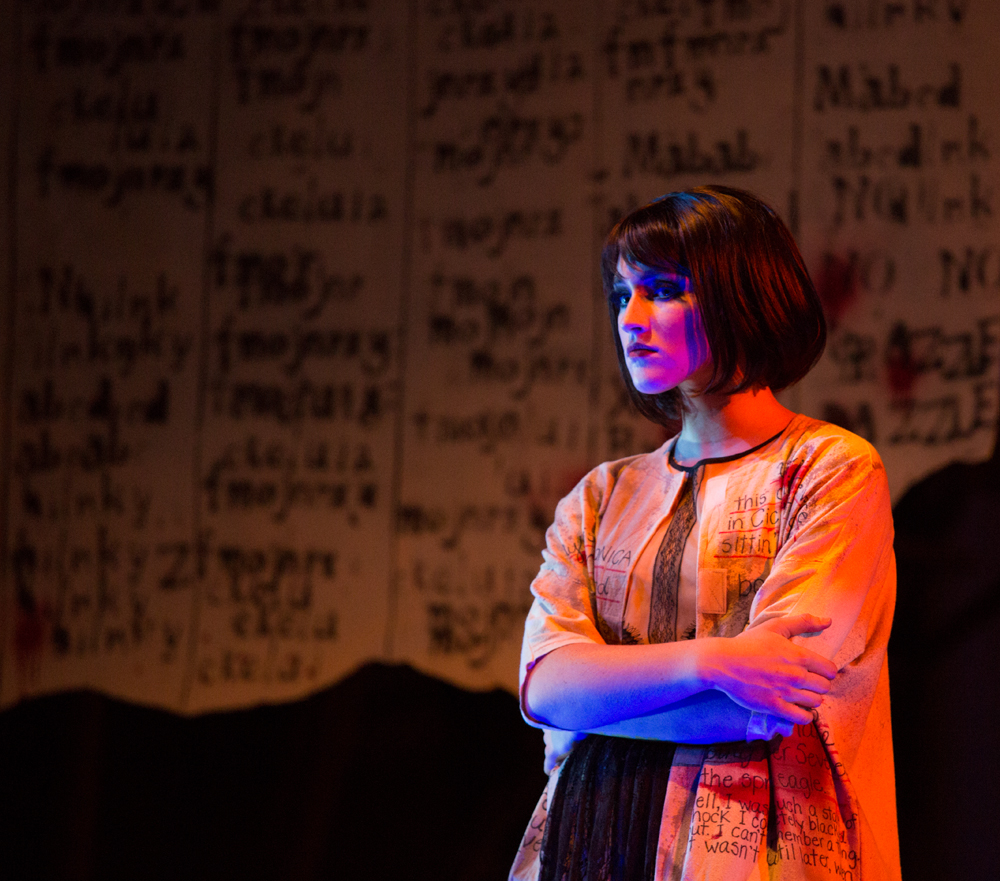 November 1, 2, 7, 8, & 9 2013 at 7pm
November 10 at 2pm
The year was 1924. The place: prohibition era Chicago.
Beulah Annan and Belva Gaertner are on trial for murder, Annan for her lover and Gaertner, a cabaret singer, for Walter Law. Both women are acquitted for their crimes, and Chicago Tribune reporter Maurine Dallas Watkins not only got the story but a hit play as well.
The original version hit Broadway in 1926 and a silent film version, produced by Cecil B. DeMille came out in 1927.
But it wasn't until Broadway greats Gwen Verdon and Bob Fosse teamed up with producer Richard Fryer and John Kander and Fred Ebb in 1969, and turned it into a musical that it became a hit not only on Broadway but across the nation.
Called simply "Chicago," the play opened on Broadway in 1975 and ran for 936 performances. The 1996 revival holds the record for the longest running musical revival on Broadway.
Chicago was performed by the talented theatre arts students at Santa Barbara High School beginning November 1.
Chicago features songs by John Kander and Fred Ebb, the same team that were responsible for Cabaret!, which played to sold out houses and rave reviews at SBHS this summer.
Billed as "a musical vaudeville," Chicago is based on a play by the same name written in 1926 by Maurine Dallas Watkins. It tells the story of Roxie Hart, who finds herself on Murderer's Row in the Cook County Jail after shooting her lover. Smooth-talking attorney Billy Flynn agrees to take on Roxie's case and manipulates the Chicago press to make Roxie a celebrity. Roxie has a rival for the media's attention, however: another Billy Flynn client named Velma Kelly. Chicago is a cynical look at America's celebrity culture and its corrupt judicial system, presented through the highly stylized language of song and dance.
Otto Layman, Performing Arts Chair at Santa Barbara High School directs, when beginning his 18th year at the school; Choreography was by UCSB Associate Professor of Dance Christina McCarthy (Spamalot, Cabaret!, The Drowsy Chaperone); Costume Design by Lise Lange (Spamalot, The Glass Menagerie, Cabaret!, God of Carnage and The Drowsy Chaperone in 2012-2013 alone); Musical Direction by John Douglas (Cabaret!, The Drowsy Chaperone); Vocal Direction by Sarah Eglin (Spamalot). Ingrid Holden's set design marks her first with SBHS, Mike Madden is the Light Designer and David Guy is the Technical Director along with Beau Lettieri as the Production Stage Manager.
"What we are very confident about," says Otto, "Is that this is not a museum recreation of someone else's work—it is not a Fosse knockoff or a movie homage—the joy and magic of theatre is how plays survive, change and grow depending on the vision of the artists who explore the work—designers and actors. This will be a Chicago unlike any other, and the design reflects that—Ingrid has imagined a space that is steel and newspapers, and we are excited to begin the building of the set she has created."
Appearing as Roxie Hart is Sable Layman. She last appeared on stage as Fraulein Kost in Cabaret. Camille Umoff, in her SBHS debut played the role of Velma Kelly; Mary Cusimano (Lady of the Lake in Spamalot, Frau Schneider in Cabaret!) is cast in the pivotal role of "Mama" Morton, while the lawyer Billy Flynn was played by Grant Bower (Cabaret!). The cast of talented singers and dancers included Ciara Tolliver, Mae Pendergast, Claudia Fanaro, Hailey Turner, Aaron Linker, Spencer Glesby, Andrew Guttierrez, Rio Salazar, Hailey Simmons, Shayne Casso-Cloonan, Libby Sestak, Nolan and Malcolm McCarthy, Bradley Devine, Nitza Garcia, and Dante Gonzalez.
"Chicago is one of the landmark works of the American musical theater," observes Otto. "Kander and Ebb's ability to both entertain and challenge audiences is their stylistic signature." As the script of Chicago puts it, "Let's pick up the pace! Let's make the parties longer, let's make the skirts shorter! Let's all go to hell in a fast car and KEEP IT HOT!"
Chicago played November 1, 2, 7, 8, and 9 2013 at 7pm, and Sunday November 10 at 2pm at the Santa Barbara High School Theatre, 700 E. Anapamu St. Tickets were $15.00 for adults and $10.00 for students, with special $25.00 orchestra seating available. For tickets please call (888) 979-DONS (3667).
Photos Courtesy of Kristi Sestak