November 13, 14, 15 at 7pm and November 15 at 1pm
November 16 at 2pm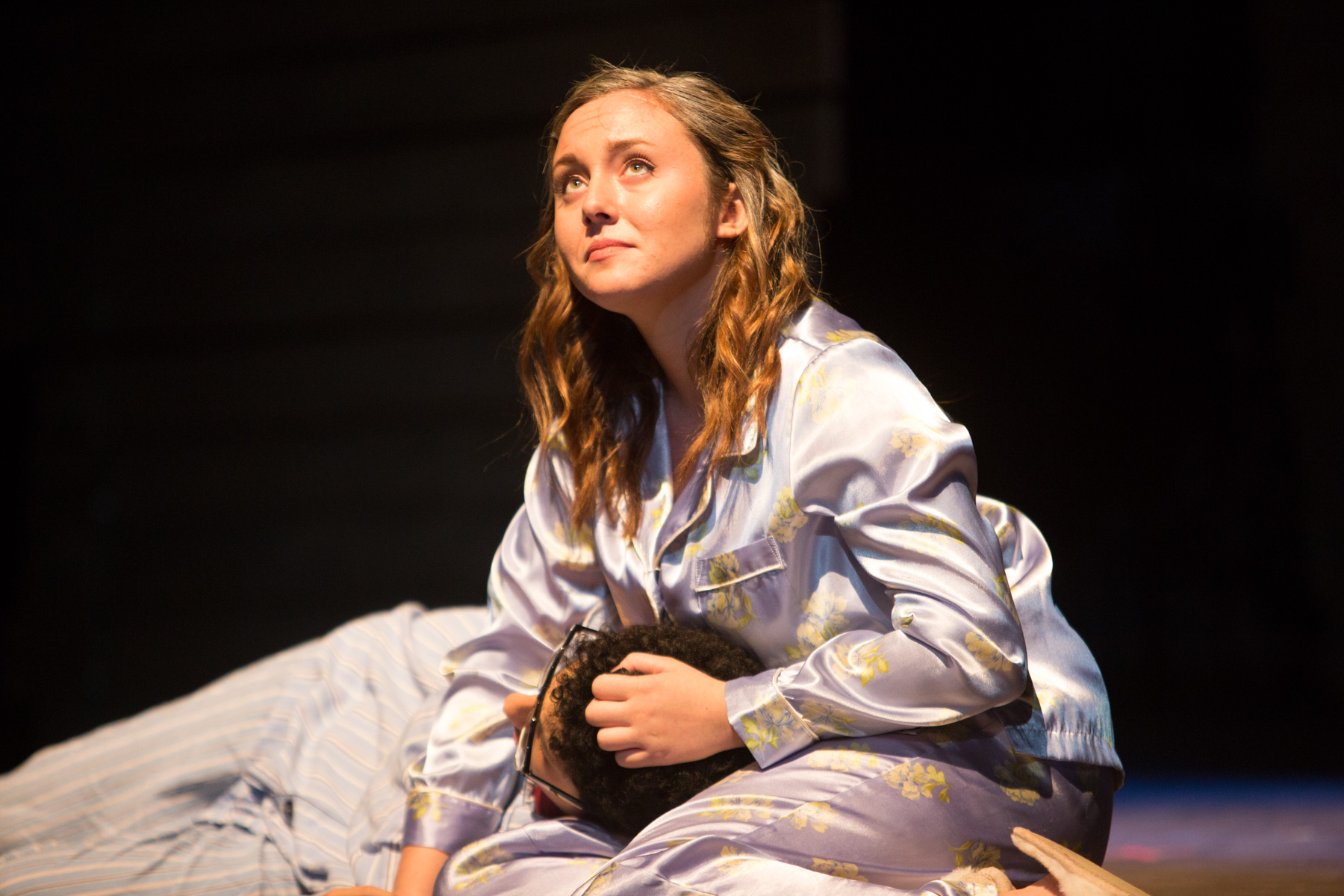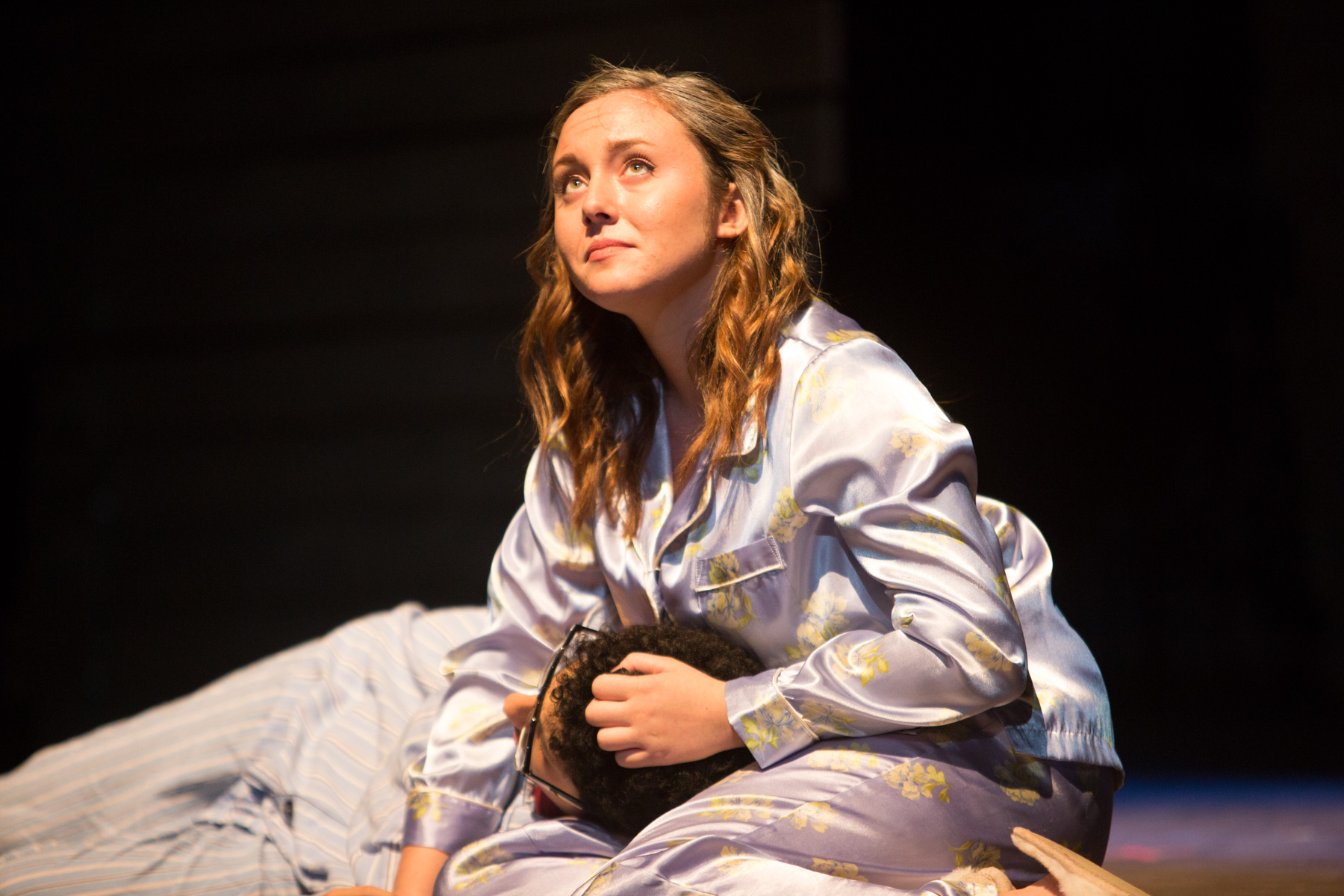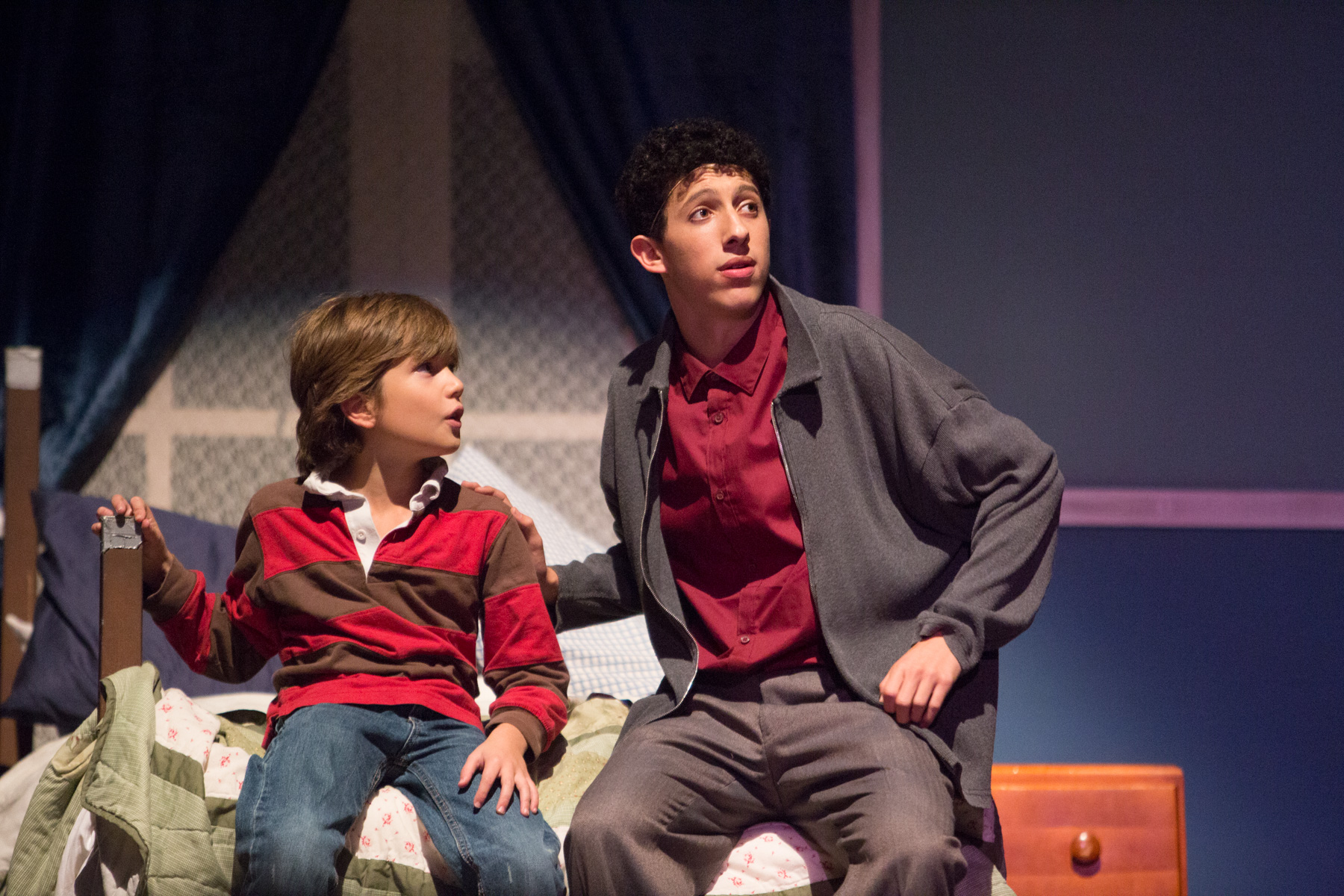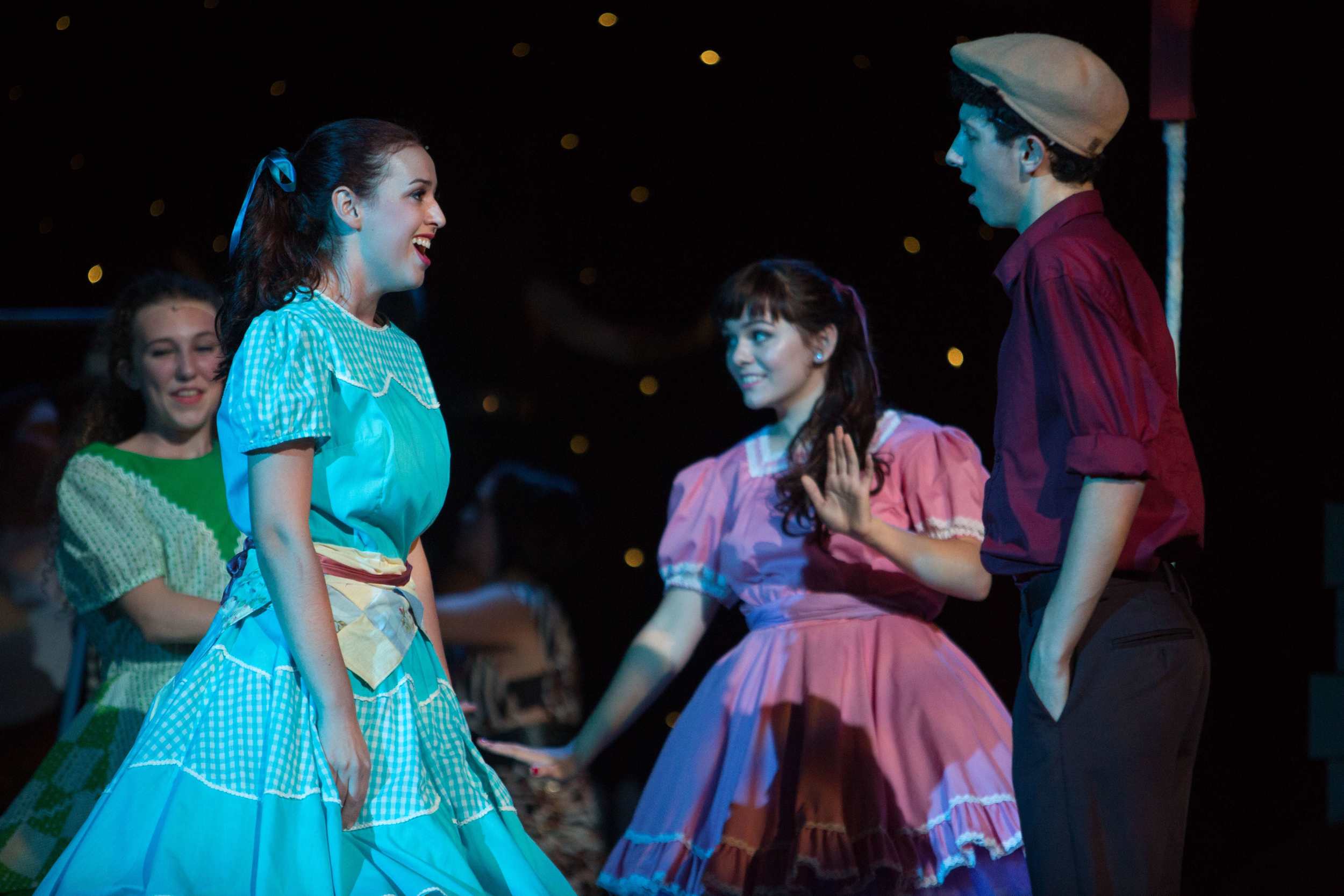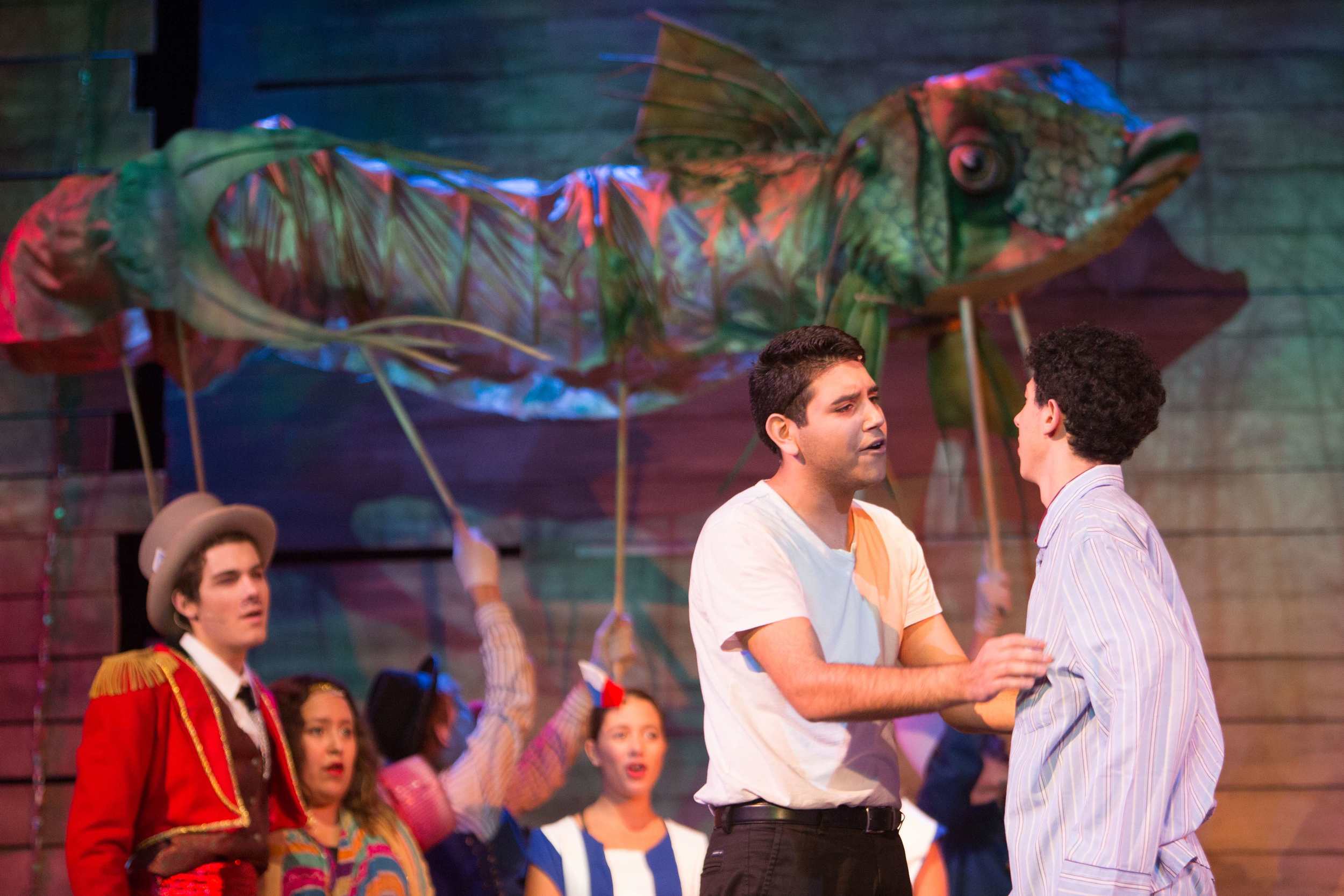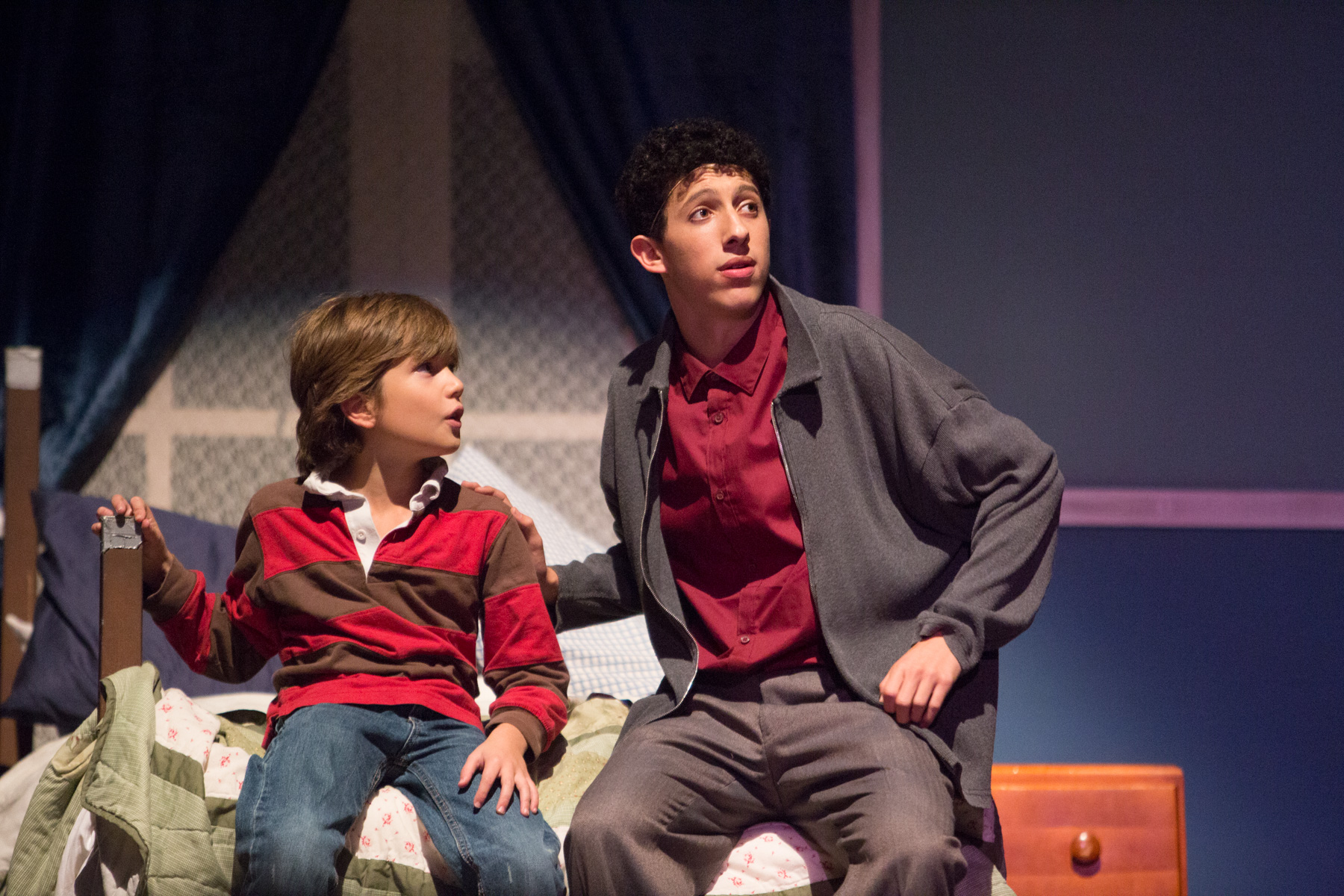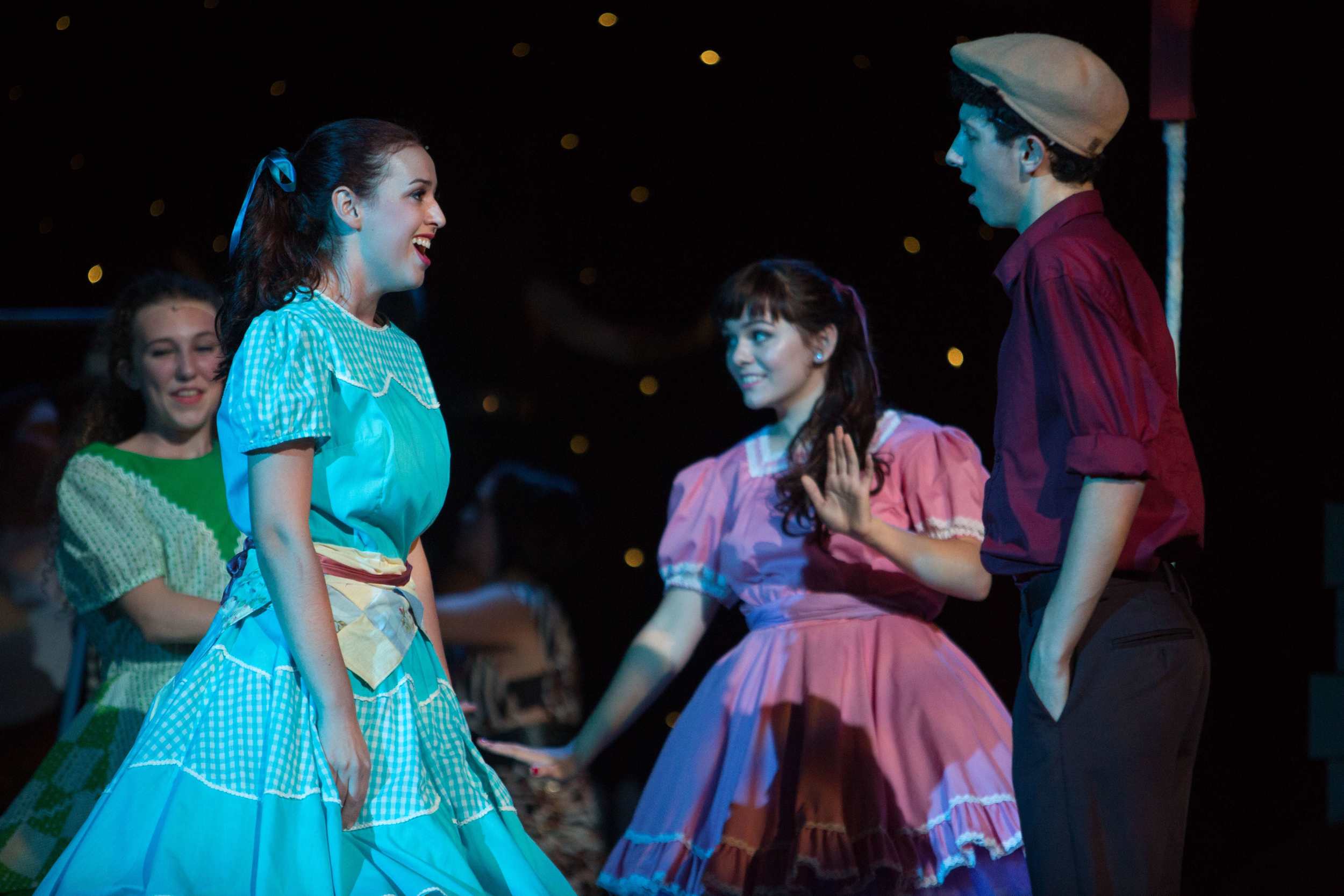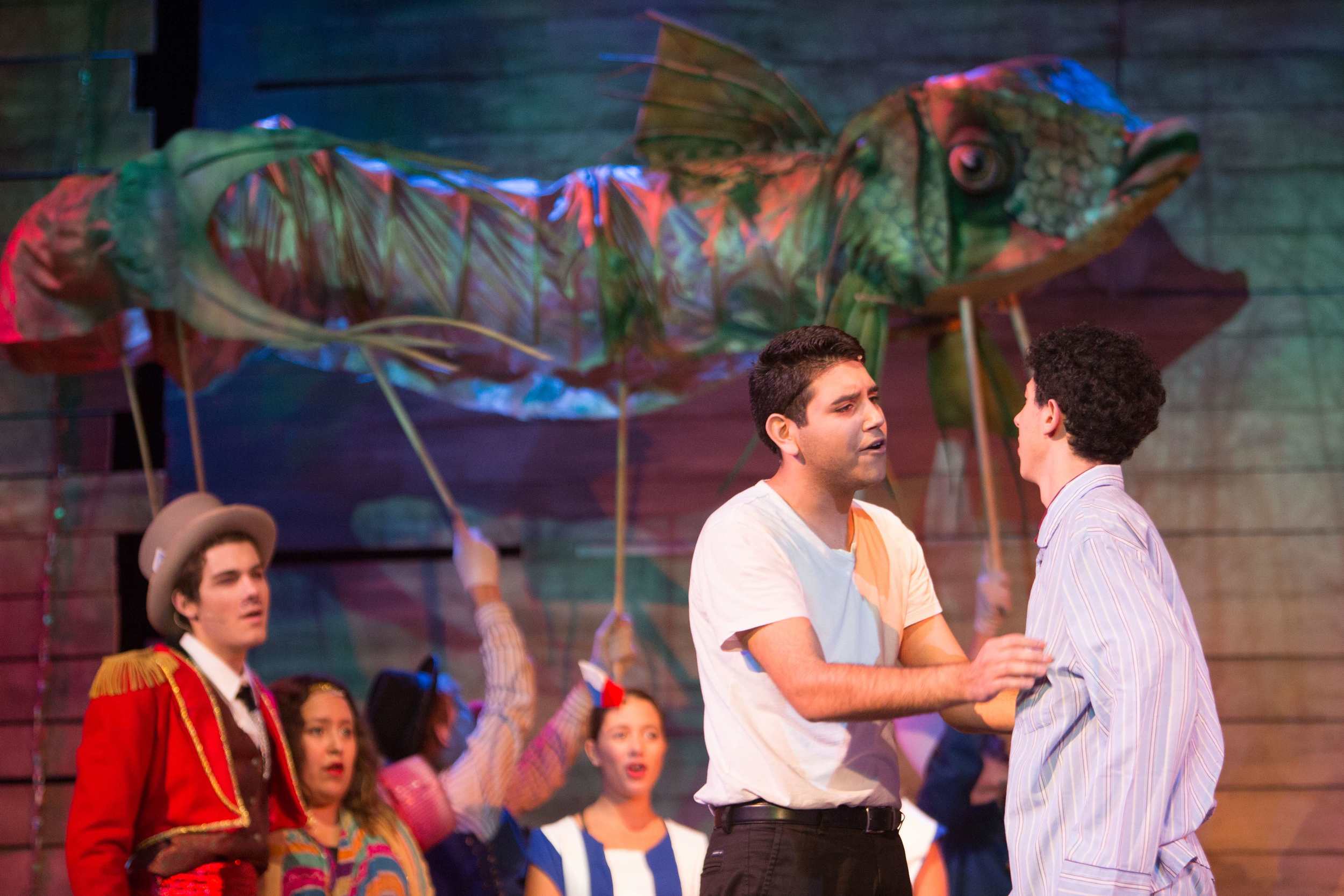 Once again Santa Barbara High School and longtime director Otto Layman (Chicago, Cabaret, SPAMALOT) continues to push the SBHS Theatre program beyond the ordinary with the production of Big Fish, the new Broadway musical which just closed in December of 2013. While the trickle down for most Broadway musicals from the "Great White Way" to high school is eight to ten years, the success of SPAMALOT (whose rights are held by Theatrical Rights Worldwide, the same licensing company as Big Fish) led to the release of the rights to Big Fish much earlier than was thought possible. Big Fish is a visually stunning show, with great music, and showcases the talents of Santa Barbara High School actors and the professional designers and artists that work with them to consistently produce high-energy, dynamic shows. Big Fish is directed by Otto Layman, now in his 19th year at SBHS, and the longest tenured high school theatre director in the SB Unified School District. He is joined by Dr. Jon Nathan (UCSB Jazz Ensemble and multiple productions both locally and nationally) as the music director, Bonnie Thor, costumer (How to Succeed in Business), Jessica Hambright, choreographer (SB SOPA and many local productions), with Technical Direction by longtime collaborator David Guy, and Production Stage Management by Beau Lettieri. Big Fish features a talented cast of thirty actors, including Aaron Linker as Edward Bloom, Andrew Gutierrez as his son Will Bloom, Sable Layman as the elder Sandra Bloom and Lizzie Saunders as the young Sandra Templeton.
Big Fish features the music and lyrics by Tony nominee Andrew Lippa (The Addams Family, The Wild Party) and a new book by esteemed screenwriter John August (Big Fish, Charlie and the Chocolate Factory).
Based on the celebrated novel by Daniel Wallace and the acclaimed film directed by Tim Burton, Big Fish centers on the charismatic Edward Bloom, who tells his son, Will, impossible stories of his epic adventures. Edward takes Will through his lifetime of witches, circus performers, a mermaid, and even his friendship with a giant. As Will grows older, he begins to doubt the reality of his father's stories, eventually coming to the conclusion he doesn't truly know his father. As Edward's final chapter approaches, a now newlywed Will embarks on his own journey to find out who his father really is, revealing the man behind the myth, the truth from the tall tales.
Overflowing with heart, humor and spectacular stagecraft, Big Fish is an extraordinary new Broadway musical that reminds us why we love going to the theatre – for an experience that's richer, funnier and BIGGER than life itself.
Big Fish opened November 13th at the Santa Barbara High School Performing Arts Center, 700 E. Anapamu St., Santa Barbara, CA. at 7pm for a special one weekend run. Additional shows were November 14th and 15th at 7pm, and matinees on November 15th (1pm) and November 16th (2pm). Tickets were $15.00 for adults and $10.00 for students, with $25.00 orchestra seats available at all performances (an ongoing fundraiser for the maintenance and upgrade of the theatre).
All Photos Courtesy of Isaac Hernandez. Prints Available at www.photographybyisaac.com